High Converting Email Marketing Services
Email marketing is the most direct means to talk to your customers and prospects. With inboxes swelling you need to use an agency with a scalable email solution and that knows how to make emails stand out, get read and clicked on.
We have solutions for both self-serve and fully managed email campaigns including creative and technical support, spam guidance, campaign execution and testing services to ensure the highest chances of your email being delivered and seen. Our clients benefit from our robust and scalable email platform which provides full and instant reporting for click through rate, opens, bounces and manages unsubscribe, referrals and Social shares.
We are experts in Email Marketing, contact us today!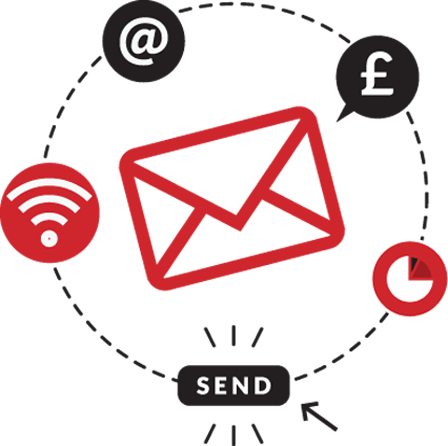 Email Optimisation
Converting the reader to a customer is both an art and a science which we have perfected over the years. We start with understanding the target audience and the data that will be used. Different versions are developed for each segmentation that we identify which means different subjects, calls to action, copy and images to get the targeting right.
We design, copywrite and edit compelling, engaging emails that grow your business, help customer retention and build your brand. We can even source data, distribute the emails and provide reporting for our clients. As a flexible service provider the choice is yours!