Website Design for RGP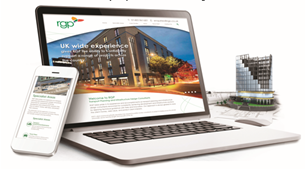 Red Ant Solutions have sucessfully completed a brand new website design for our client - RGP.
RGP are a large, leading Transport Planning and Infrastructure Design Consultancy working across the development spectrum, including residential, retail, leisure, office, distribution & industrial projects, education & healthcare and mixed use schemes.
As part of a wider remit including a rebrand, we were asked to develop an impactful, easy to navigate website that would project the RGP brand and demonstrate their expertise and experience.
The result is a website that works extremely well across all screen sizes and devices, delivering an increase in enquiries and engagement.
If you are looking for an agency who can design, build and manage your website along with the additional advantage of ongoing SEO support, Red Ant Solutions would love to hear from you. Please contact us by emailing [email protected] or calling 01483 863338.
09 January 2017