The latest addition to our Design & Website Portfolio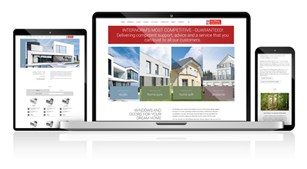 We are delighted with the final result of our new website for ecoHaus Internorm. ecoHaus Internorm are the UK's No.1 flagship Internorm window and door brand ambassadors. They are proudly Internorm's new build, passivhaus and commercial specialists.
A lot of hard work and effort has gone into the making of the dynamic and content rich website and we are pleased to say how proud we are of the outcome. Our design, digital and web developer team have collaborated together using skills, knowledge and expertise to create a unique design that educates, engages and converts visitors.
Working with a client such as ecoHaus Internorm allows us to use stunning photography from exquisite case studies and showcases their work in such a desirable way to prospective and current clients. Within a short period time of the new design going live, we have seen an increase in enquiry levels, a fantastic result all round. We continuously work hard with ecoHaus and have an ongoing multi-channel marketing campaign to help drive forward their long term success as Internorm's No1 UK partner.
If your website is in need of an overhaul or you are looking for a Surrey marketing agency that does the whole package – design, build and manages your website as well as the significant advantage of ongoing SEO support then Red Ant Solutions are the company for you. Please contact us today by emailing [email protected] or calling 01483 863338.
17 March 2017