Red Ant Solutions drives Eco-Friendly Product Marketing Project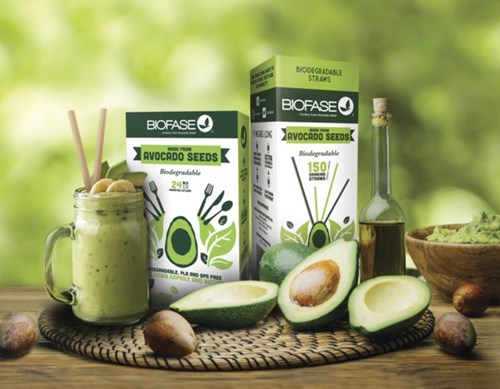 Biofase UK– A new concept in Bio Plastics
When our team at Red Ant Solutions was approached by 4eco to drive the marketing strategy and plan for the Biofase range, a unique new concept in biodegradable cutlery and straws, we were excited to take part in bringing them to market as well as do our bit towards a much needed mind-set change towards Plastics across the whole World.
The Biofase range is made from agro waste in the form of Avocado seeds thereby allowing the creation of a biodegradable plastic range of items to replace those based upon Petroleum (BPA Plastic) and Plant (PLA Plastic). The products will biodegrade within 1 year and in addition the range has an extremely low carbon footprint due to the fact that the main raw material is freely available to use. All retail and wholesale packaging is plastic free too.
We decided that initially we needed to conduct a complete and detailed research and analysis of this new and different market sector. The information gained amazed us in terms of just how fast the market was swinging away from traditional plastics, at a speed that continues to grow apace.
Out of research and analysis and the resulting strategy came the sector plan, certification needed and the channel communications strategy via online and offline routes.
We are now six months into the project and have already launched web and social media campaigns as well as assisted in sales target identification and help with defining the pricing policy.
The Biofase range will be available for sale before the end of May 2019 and all of us at Red Ant are delighted with the high levels of interest that the integrated mix of PR, Social Channels and Sales Development activities have generated. To get a feel for the style and image that we have developed please visit their brand new website at www.4eco.uk.com
Personally, I am really pleased to be back working in the environmental products sector having won national awards for similar launches in the past. We are thrilled to have been appointed by 4eco to drive this product range to market and our primary objective has been to deliver to them a consolidated and integrated business model that can be applied across further range launches in the future.  One of the key aims we adopted from the outset for the launch of the Biofase range is complete openness and honesty about the real benefits of the products to the environment. We have been very strict to ensure the avoidance of anything that could be seen as 'green-washing' or misleading the trade and consumer alike.
Red Ant Solutions has delivered a one-stop shop approach to the 4eco programme, even identifying a distribution partner for both wholesale and internet retail sales. All this has enabled our clients' principles to focus on their key roles without distraction.
If you would like to know more about Red Ant Solutions and what we can do for your business, please fill in our enquiry form or call myself, John Giles, for a chat on 01483 863338.
24 May 2019