Red Ant Solutions Design Website for Brand New Business ADC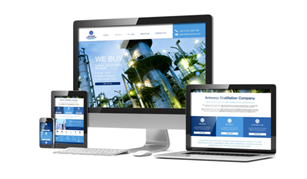 Red Ant solutions have designed a Website for ADC (Antwerp Distillation Company).
ADC are the largest dedicated Glycol and Glycol Ether processing plant in Europe. As a brand new business, they came to us looking for our expertise to help ensure that their European launch was a success.
Working with all available assets, we designed and built a fully responsive website that would demonstrate the scope and scale of this new operation. Aerial photography, key stats and details all help to achieve this and demonstrate their dominant position within their specialist industry despite their recent arrival.
We are also working on an ongoing SEO campaign to help drive this new business forward to ensure it's long-term success.
If you are looking for an agency who can design, build and manage your website along with the additional advantage of ongoing SEO support, Red Ant Solutions would love to hear from you. Please contact us by emailing [email protected] or calling 01483 863338.
20 January 2017