How Using SEO Tools Can Take You to the Next Level
Nowadays you can find all sorts of online tools that can assist you with your SEO work, but how can they impact your results? As an experienced digital marketing agency, over the past few years we have used SEO tools to provide the best results for our clients and believe they are essential in today's market!
The Benefits of Using SEO Tools
Whilst no SEO tool will ever do the work for you, having SEO tools in your digital marketing toolbox can provide real value for you or for your company. Here is a list of benefits that we have encountered as a search engine optimisation (SEO) agency through using some of our favourite tools:
Access to data that you might have not otherwise seen

More efficient processes such as finding technical issues on your website

Staying ahead of the competition

Compare useful data from different periods

Track and measure SEO results

Provide in-depth analysis of your website's performance

Gives you guidance on areas that need to be optimised that you might not have known otherwise.

Find out what content is performing best for you

Easily understand your audience's search intent
There are plenty of benefits from using SEO tools and we believe these can take your business, however large or small, to the next level! So, below is a list of our favourite tools we use as an agency that can provide you with high-quality results.
Our Agency's Top 5 Favourite Tools and Software
1. Google Data Studio
Speaking with our Digital Marketing Executive, Jack. One of his favourite SEO tools at the moment is Google Data Studio. This is because data studio combines all data sources into one which makes client reporting more convenient and accessible, saving a lot of time and enabling them a birds-eye view of all their data.
"Data Studio allows us to reduce reporting complexity and spend more time on SEO implementations that make all the difference while giving more transparency to our clients. The range of data connectors is incredible including Google Analytics, Search Console, Google Trends, Semrush and Screaming Frog. We also use internal dashboards as a team to ensure we are using all the available data to improve our decision making for our client's campaigns."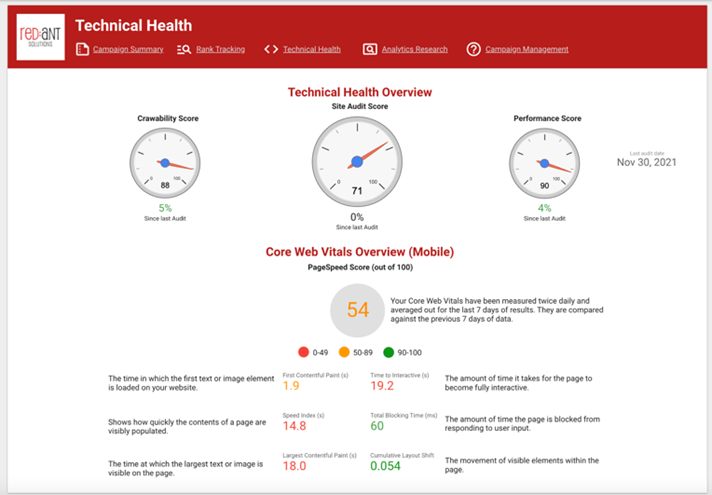 2. AlsoAsked
Our very own Digital Marketing Manager Fiona says that AlsoAsked is up there with one of her favourites. This is because the tool is incredibly helpful to find out what users are asking on the internet and perfect for understanding that all-important search intent, which is great for content creation. "I am a big fan of the way the data is displayed; grouping of questions and queries by topics. This allows us to break down the queries and better understand the content we are looking to optimise or create going forward. An absolute game changer in my eyes!"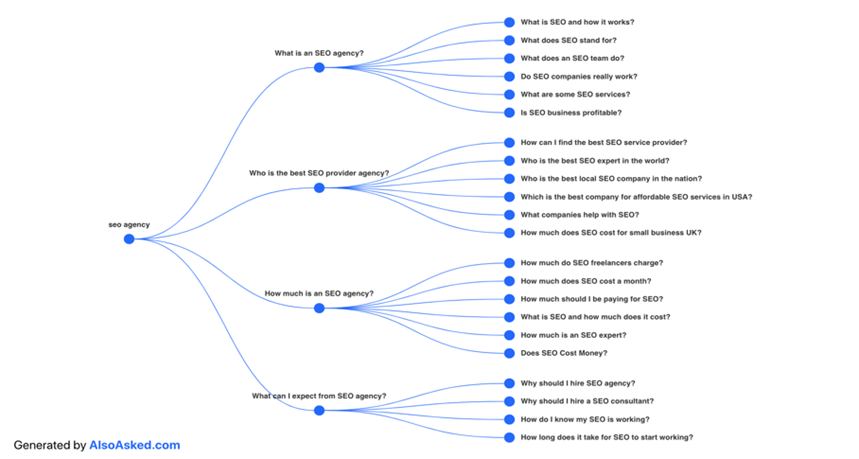 3. Deadlink Checker
For our Junior Digital Marketing Executive, Jordon, one of his favourite SEO tools' is the Deadlink Checker.  "The Deadlink Checker is awesome because it crawls through your website and identifies broken links that need to be corrected whilst showing the anchor text used. This tool is great for routine checking of websites as it is easy to use and ensures all links are up to scratch or need redirecting."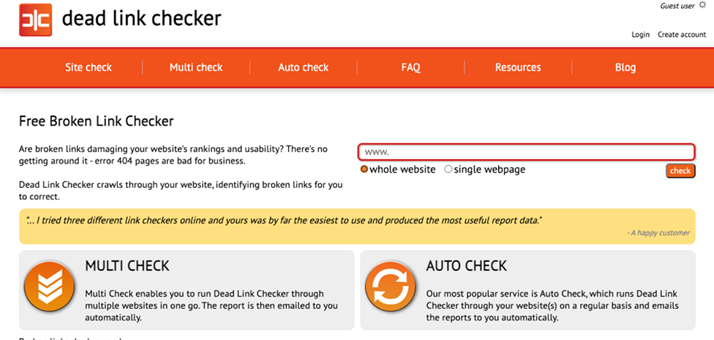 4. Semrush
A tool that we all love is Semrush. This integrated software brings all factors of SEO into one platform, whether it's keyword research, site audits, backlinks, trends and more. As an SEO agency, this tool is very helpful as it allows us to easily target valued keywords for reporting and the tools' features save us a lot of time with finding issues to be solved on websites.
5. Screaming Frog
A very technical tool that is highly valued by our Digital Marketing team. Screaming Frog is a flexible site crawler that fundamentally allows you to find everything you need in one place! It analyses onsite data and provides results in real-time, very helpful when looking to find duplicate content, broken links, analysing basic metadata, visualising site architecture and much more! This one we couldn't be without!
Allow Us to Take You to The Next Level
At Red Ant Solutions, we believe using SEO tools is a must in today's market. Being able to use SEO tools has given us endless benefits and has given us the capability to provide exceptional work for our clients.
We hope that reading about our favourite digital marketing and SEO tools has given you some valuable ideas that you can try out for yourself! However, if you are looking for some additional support for your marketing services, then please do not hesitate to get in touch and we will be more than happy to help.
10 January 2022