Google Mobile-first Indexing - What you need to know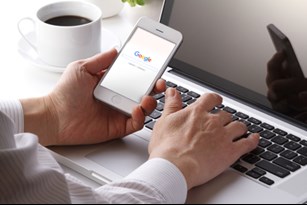 At the beginning of this month Google made the important announcement that they are beginning experiments to make their index "mobile-first".  Red Ant Solutions anticipate that this new way of indexing could have significant effects on how websites are ranked on Google.  You may be thinking what is Google Mobile – first Indexing and secondly how will this affect my website? Let us tell you and put your mind at rest.
What is Google Mobile-first Indexing?
At time of writing, Google typically use the desktop version of websites to base their rankings on.  Mobile-first will look firstly at the mobile site to base their search results on.
Why Mobile-first?
We are now more mobile than ever, which is why ensuring your website is mobile – friendly couldn't be more important. According to Google, the majority of searches are now carried out using mobile devices.  Some mobile sites feature less content than their regular website.  This will cause issues as the Google algorithms will not be evaluating the page that the mobile user will be delivered, thus the possibility of the searcher being delivered incorrect search results is greater, which can then affect the bounce rate of a website, which affect your rankings.
So simply put – Mobile-first will ensure that the mobile user is getting the best search results possible.
Mobile-first Solutions.
Although Google are just experimenting at present, it is only a matter of time before the Mobile-first indexing is rolled out through the whole of Google Search, presuming that the experiments go to plan. 
At Red Ant Solutions we are already putting measures in place to advise our clients on how they can get their websites mobile optimised and ready.  We have set up reporting tools to ensure that we can monitor our client's mobile sites and their rankings on Google search. We also build all of our websites in a responsive design, rather than separate mobile sites.
Red Ant solutions will be keeping a very close eye on the developments of this exciting change, stay tuned for further information as we get it.
If you would like to know more information on how to get your website mobile-first and up to date with the latest tech know-how then please get in touch via email [email protected] or alternatively please call us on 01483 863338. We look forward to hearing from you.
21 November 2016