Bounce Rates – How High is too High?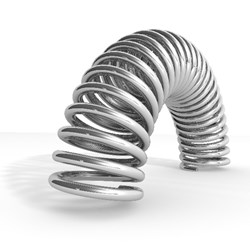 Today we received an e-mail from a concerned client, they were worried that their bounce rate seemed rather high………… so we decided to help put their (and your) mind at ease.
When we carry out SEO for our clients we regularly look at bounce rates in Google Analytics to see how a website and individual pages are performing. Part of looking at the analytics is working out whether they are 'normal'. A high bounce rate does not always mean a bad page.
Let's start by looking at what a bounce rate is
This is the technical bit - Google Analytics describe a 'bounce' as:

"A bounce is a single-page session on your site. In Analytics, a bounce is calculated specifically as a session that triggers only a single request to the Analytics server, such as when a user opens a single page on your site and then exits without triggering any other requests to the Analytics server during that session."

So, when a user clicks through to a page of a website and if they do nothing else on that page, for example: click through to another page, this will be classed as a 'bounce'.

The 'bounce rate' that you see in the Google Analytic reports is measured by:

"Bounce rate is single-page sessions divided by all sessions, or the percentage of all sessions on your site in which users viewed only a single page and triggered only a single request to the Analytics server."

The other thing to consider with a 'bounce' is that a single session on a web page has a duration time of 0 seconds. This is because session duration is calculated by the time taken between a user entering a webpage and the next action taken. Where there is a 'bounce' there are no further actions taken on the webpage.
The highs….
High bounce rates can be caused by a number of factors.

An informative webpage will be expected to have a high bounce rate; a user may search a question they need an answer to, click on your webpage, see the information they need and then click off of the webpage. This session will be classed as a 'bounce' by Google because no further actions were taken after entering the page.

High bounce rates could however, also be attributed to a webpage not answering a user's search query. This could indicate that the content they found is not what they expected or required.

Examples of typical pages where a high bounce rate is expected:

Only by looking at a webpage's content can we understand whether it is informative with an expected high bounce rate or whether the content on the webpage is irrelevant and requires new copy in order to meet user's needs.
…..And the lows
Low bounce rates are an indication that users are interacting with on-page content and finding the website engaging.

Bounce rates can be lowered by including internal links to help lead users around a website. By including more call to actions on pages with informative content could encourage users to continue interacting on the site.

Examples of typical pages where a low bounce rate is expected:

Home

Overview of products/services
Adjusted bounce rates could be good for your reports
SEO experts Moz, suggest that bounce rates can be misleading because they do not show how users are engaging with content. Their suggestion is to use 'adjusted bounce rates', whereby once a user spends a certain amount of time on a webpage they trigger an event. This will help to capture information such as session duration that would otherwise be lost due to the session being classed as a bounce by Google Analytics. You can read their full article on adjusted bounce rates here.

It turns out that our concerned client didn't wholly understand what bounce rates were and had been assuming it was users pogo sticking on and off the site. We will work with them to set out expectations of the performance of each of their pages.

Bounce rates, when understood correctly, can give great insight into the user behaviour on site. Just remember not to look at them in isolation.

For more information on how your business can benefit from a first class SEO strategy contact Red Ant Solutions by calling us on 01483 863338 today!
14 November 2017